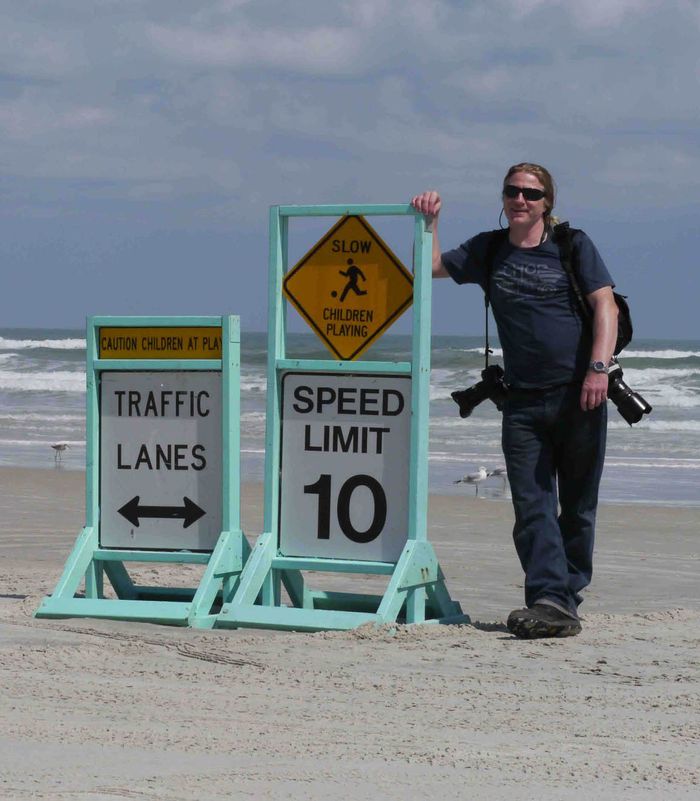 Sign up Here to join John Bentham's e-mail list.
Lectures: In addition to assignment work, John is available for lectures and workshops, for individuals and groups.
Photography Webinars: Watch John's instructional YouTube webinars covering topics such as lighting, B&W, night and travel photography, editing and retouching. View Here.
Books:
Tonic of Wildness: View the exhibition catalog from John's Tonic of Wildness series, at The Foundation Gallery, New Orleans.
See the full exhibition catalog Here
OneLegUpNYC: Purchase John's coffee table book showcasing the New Your City underground erotic party scene.
Available Here in Hardcover.
Photo Assistant Guide: John's guide to familiarize photo assistants and interns with the many expectations and duties they will encounter including work ethic, attitude and equipment.
Available Here in print, PDF and ebook.
Scroll down to view:
Awards/Honors
Exhibition History
Client/Publication List
Photography Equipment List
Awards/Honors:
PMDA Award, Portraits of Love, 2016
Tales of the Conjure Woman, Halsey Institute of Contemporary Art,
American Alliance of Museums Publications Competition, 2014
ViewBug Photo Blog, Judges Favorite, 2014
Indie Photo Book Library Collection 2013
Finalist Nominee for The Rema Hort Mann Foundation Grant, 2010
Magnum Photos Portfolio Review. Awarded one of twelve coveted spots, 2009
Finalist Nominee for The Rema Hort Mann Foundation Grant, 2009
White Columns Artist Registry, 2009
Finalist Nominee for The Rema Hort Mann Foundation Grant, 2008
Px3 Photo Competition, Prix de la Photographie, Paris, 2008
Photowork'04, Barrett Art Center Photography Competition, 2nd Place, 2004
Folio Magazine Ozzie Awards, Best BW Feature, Gold, 2003
Kodak ProPass, A Photographer to Watch, 2003
Photo District News, Best Web Site, Photography Annual 2003
RX Club Awards, Award of Excellence, VFEND Launch Kit, 2002
RX Club Awards, Award of Excellence, VFEND Survival Ad, 2002
RX Club Awards, Award of Excellence, VFEND Doctors Ad, 2002
MacroMedia Site of the Day, Audi Website, 2001
International ARC Awards, Gold Award, 1999
International ARC Awards, Bronze Award, 1999
Maine Photographic Workshops, Golden Light Awards,
Awarded scholorship to Mary Ellen Mark workshop, 1996
Creativity '95 Awards, 1995
Studio Magazine Award, 1994
Art Directors Club Award, 1992
Kenneth R. Wilson Memorial Award, Gold, 1991
Nikon Photo Contest International, 1991
Studio Magazine Award, Silver Award, 1989
Art Directors Club Award, 1988
Photography Award, Ryerson University, 1986
Solo and Two-Person Exhibitions:
The Foundation Gallery, Tonic of Wildness, solo show, New Orleans, 2014
PMDA, two-person show, Los Angeles, CA, 2013
Unique Photo Gallery, two-person show, Fairfield, NJ, 2012
Amelie A. Wallace Gallery, two-person show, SUNY, Old Westbury, NY, 2012
Duvet Lounge, Photographs of Morocco, two-person show, New York, NY, 2009
PS122 Gallery, two-person show, New York, NY, 2008
Galapagos Art Space, solo show, Brooklyn, NY, 2004
The Ohio Theater Gallery, solo show, New York, NY, 1995
Group Exhibitions:
PRATTMWP College of Art & Design, 2016
Sculpture Space, Exhibition Benefit, Utica, NY, 2014
The Kirkland Art Center, Clinton, NY, 2014
Sculpture Space, Exhibition Benefit, Utica, NY, 2013
The Lost Pair, Rizza, New York, NY, 2013
The Lost Pair, Parlor, New York, NY, 2013
Sculpture Space, Exhibition Benefit, Utica, NY, 2012
Mist Wave Interactive Art Installation Benefit, New York, NY, 2011
The One Story Literary Debutante Ball, New York, NY, 2011
Leave Out Violence, Exhibition Benefit, New York, NY, 2011
PS 122 Gallery, Last Call, New York, NY, 2010.
The Centro Fotografico Alvarez Bravo, Curated by Mary Ellen Mark, Oaxaca, Mexico, 2011
The 4th Annual Drag Show Video Verite, Lincoln Center, New York, NY, 2010
25th Anniversary Salon, Lehman College Art Gallery, Bronx, NY, 2010
Leave Out Violence, Exhibition Benefit, New York, NY, 2010
Galerie 13 Sévigné, Paris, France, 2008
Art Gotham, New York, NY, 2008
T.O.A.S.T., TriBeCa Open Artists Studio Tour, New York, NY, 2008
Franklin Station Café, New York, NY, 2008
New York Law School, New York, NY, 2008
Toast to TOAST, Synagogue for the Arts Gallery, New York, NY, 2008
The Culture Center, New York, NY, 2008
PS122 Gallery, Benefit Exhibition, New York, NY, 2007
PDN PhotoPlus Expo, World in Focus Exhibition, New York, NY, 2007
ADC Photography Invitational Review, New York, NY, 2007
Leave Out Violence, Exhibition Benefit, New York, NY, 2007
Toast to TOAST, Synagogue for the Arts Gallery, New York, NY, 2007
T.O.A.S.T., TriBeCa Open Artists Studio Tour, New York, NY, 2007
TriBeCa Organization, TriBeCa Film Festival, New York, NY, 2007
Franklin Station Café, New York, NY, 2007
New York Law School, New York, NY, 2007
Leave Out Violence, Exhibition Benefit, New York, NY, 2006
Traveling Light, Images of Travel, Elmhurst Hospital, Queens, NY, 2005
Photowork'04, Barrett Art Center, juried by Jennifer Blessing, Poughkeepsie, NY, 2004
Kodak Photography, The Duggal Lab, New York, NY, 2004
SOHO Photo Gallery, juried by Janet Borden, New York, NY, 2004
Contact/ARVD, Exhibition Benefit, New York, NY, 2003
Design Trust for Public Spaces, Exhibition Benefit, New York, NY, 2003
Bertha and Karl Leubsdorf Gallery, Hunter College, New York, NY, 2002
Mohonk Preserve, Exhibition Benefit, New Paltz, NY, 2002
Design Trust for Public Spaces, Exhibition Benefit, New York, NY, 2002
Mohonk Preserve, Exhibition Benefit, New Paltz, NY, 2001
Viscomm '96, Jacob Javits Center, New York, NY, 1996
Viscomm '96, San Francisco, CA, 1996
The Art Gallery of Ontario, Toronto, Canada, 1995
Fotoforum, Prague, Czech Republic, 1992
Nikon House, Nikon Photo Contest International, Tokyo, Japan, 1991
Nikon House, Nikon Photo Contest International, New York, NY, 1991
Center for Art and Design, Toronto, Canada, 1990
Ryerson Photography Gallery, Toronto, Canada, 1986
Ryerson Photography Gallery, Toronto, Canada, 1985
University of Western Ontario, London, Canada, 1979
Client and Publications List:
Adweek Magazine
Atlantic Records
Au Bon Pain
AUDI
Bessemer Trust
Bloomberg Magazine
Booz Allen Hamilton
Bulgari Jewelry
Burson-Marsteller
Business Week Magazine
Cantor Fitzgerald
JPMorgan Chase Bank
CitiGroup
Cline, Davis & Mann
Columbia Records
Con Edison
Critical Mass
Details Magazine
DMB&B
Elektra Records
Elle Magazine
Entertainment Weekly
Ericsson
Fidelity Investments
Forbes
General Electric
GQ Magazine
Goodwin Procter LLP
HarperCollins Publishers
Harlequin Books
J. Walter Thompson
Knopf Publishers
Life Magazine
MSL Group: Publicis
McCann Erickson
Mercedes-Benz
The New York Post
The New York Times
Panasonic Corporation
People Magazine
Pfizer
Random House Publishers
RCA Records
RMG:Connect
Roche Pharma
Rolling Stone Magazine
Ropes & Gray
The Royal Bank
Saatchi & Saatchi
Sanofi Pasteur
Scholastic
Sony Corporation
Spin Magazine
Time Magazine
Time Warner Cable
Toyota
United Technologies
Universal Music / Polygram
Vanity Fair Magazine
Warner Music Group
Wieden & Kennedy
Xerox Corporation
Zink Magazine
John Bentham utilizes the following equipment:
Canon Cameras and L Series Lenses
Panasonic Micro 4/3 Cameras and G Series Lenses
Lumedyne Lighting Systems
Pocket Wizard Radio Slaves
Gitzo and Manfrotto Tripods
Manfrotto Grip and Support
Black Rapid Camera Straps
Think Tank Camera Bags
Think Tank Modular Speed Belt System
Pelican and Tenba Cases
Sandisk Memory Cards
Mac Computers
Photoshop and NIK Software
Wacom Tablet
iPhone
Datacolor/Spyder Calibration
Lacie and WD Hard Drives
Backblaze Online Back-Up
Canon Printers
Canon Scanner
Exhibition Prints: Aspen Creek Photo
Triumph Motorcycle
Coffee